"A satisfied customer is the
best business strategy of all"

- Michael LeBoeuf
Know what your customers think of your business. Collect data about their experience and get detailed reports to help improve customer satisfaction.
Sign up for free


Stunning Design
Impress your customers with a beautiful and easy to use application

Multiple Languages
Set up questionnaires and accept responses in multiple languages

Comments
Let your customers tell you how they loved the experience or how you can improve it

Easy Setup
Setting up devices and surveys is as easy as it can get

Centralized Management
Manage all your devices and surveys from a single admin panel

Works Offline
Our application works even when there is no active internet connection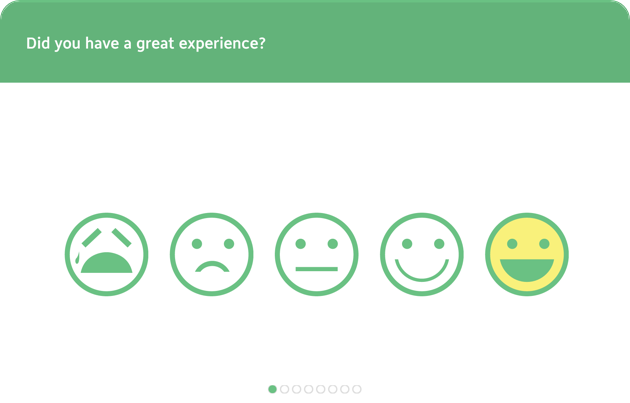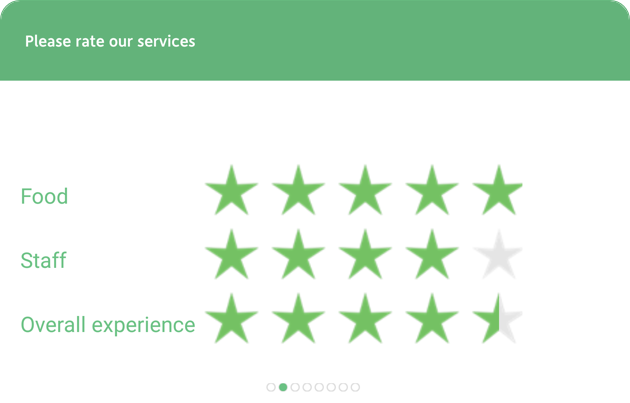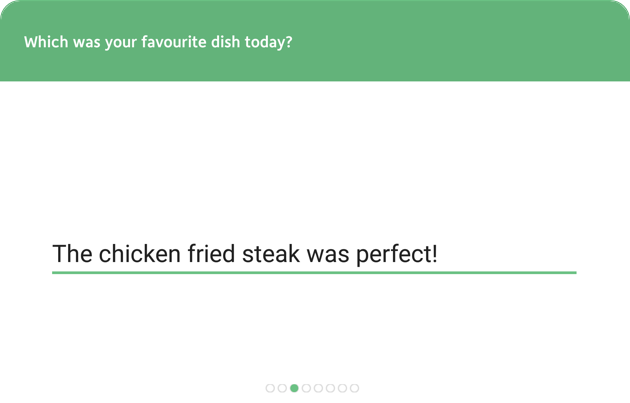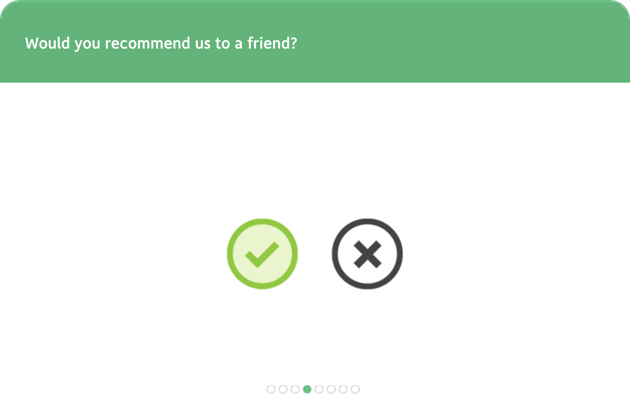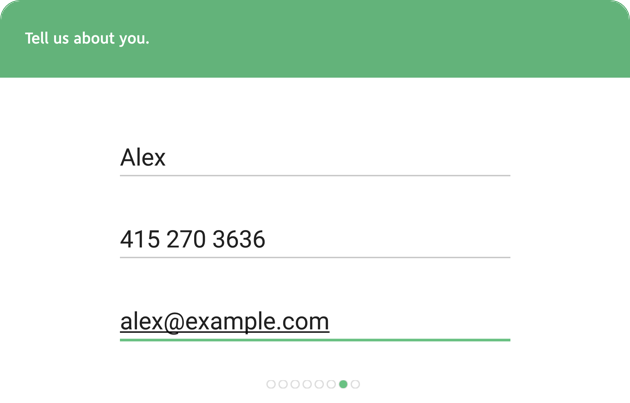 Designed for usability
Never lose a second of your customers' time. Our UX experts have worked hard on building a product that is powerful and easy to use.
Multiple question types
Build your survey the way it should be. With question types ranging from star ratings & smileys to numbers, text and sliders, we have you covered.
Custom Branding
Customize the application to show your brand and match your corporate theme. It is as easy as uploading your logo, background image and selecting your color theme.
Collect customer information
Ask your customers for their contact details and follow up if you need to. You can even export the list to set up newsletters and promotions.
The Elegant Surveys app runs on any Android(4.1+) tablet with a 7"+ display (iPad app coming soon). You can choose to either hand it over to customers or set it up on a kiosk/stand.
We do not supply hardware but can help you with the purchase if required.
Detailed reporting
Analyze customer responses quickly with our instant reporting tools. You can also view individual responses and comments.
Advanced reports and notifications
Set up advanced reports to filter responses according to a custom criterion. You can also set up instant email notifications when a customer response matches the criterion.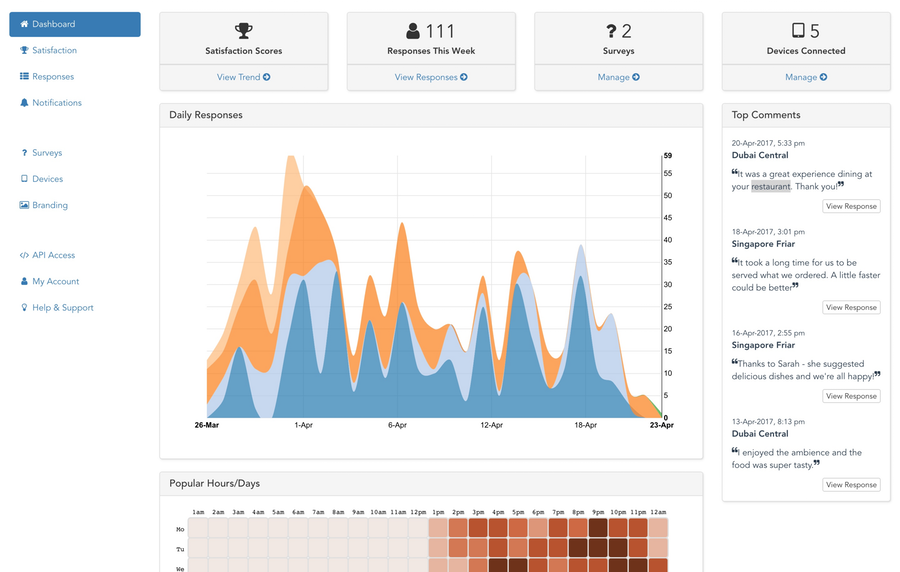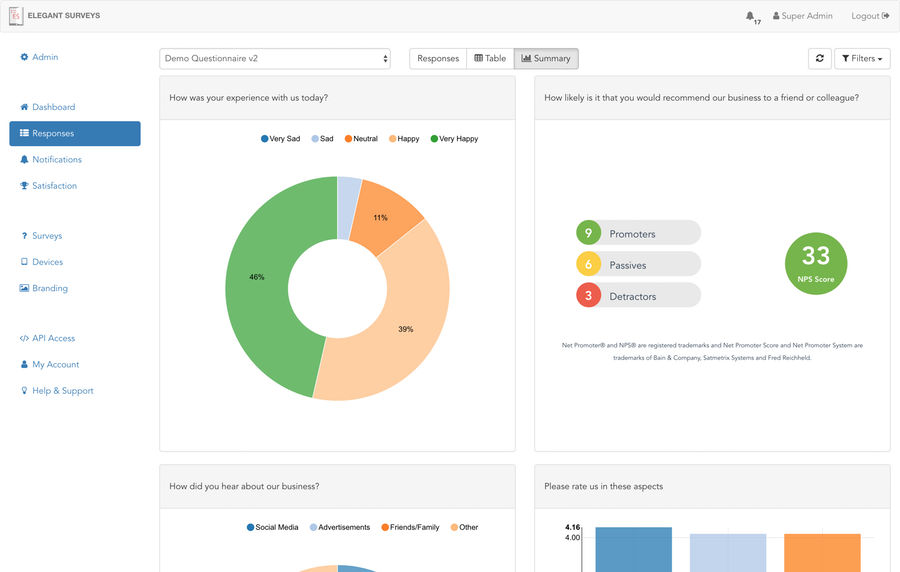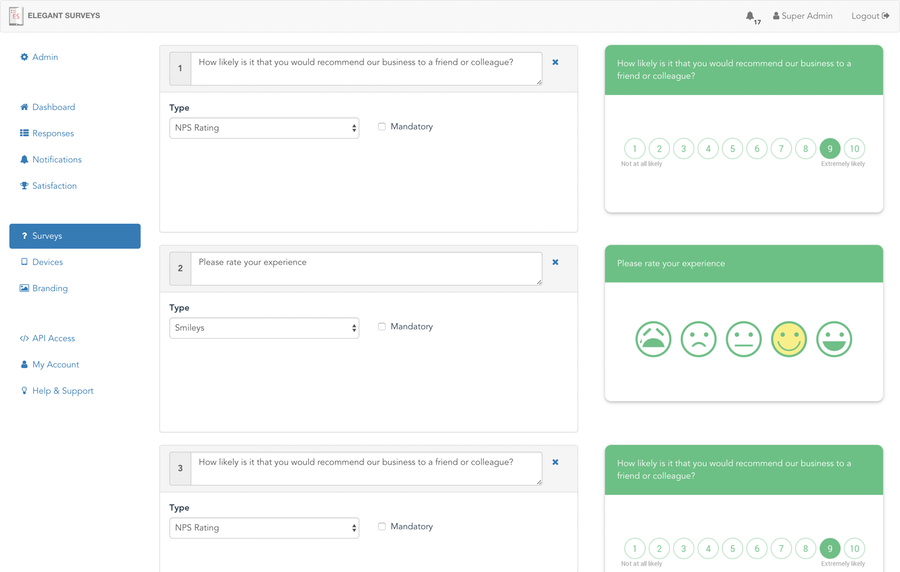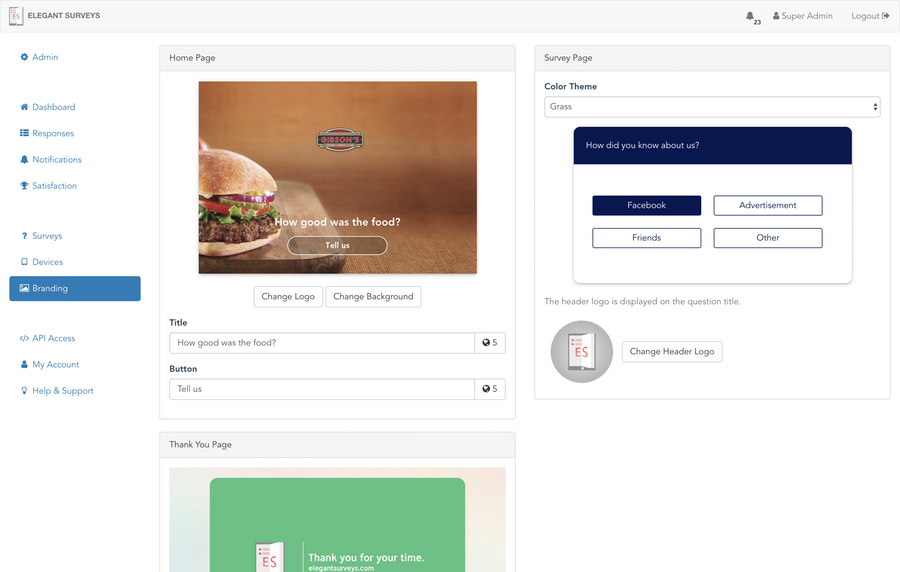 Starter Plan
One device
Multiple questionnaires
Custom Branding
Sign up
Super Value Plan
Unlimited devices
Multiple questionnaires
Centralized Reporting
Instant Alerts
Multiple Languages
Custom Branding
Data Export
Email Support
Try for Free

Customized solutions
CRM Integration
API
Phone support
Custom Installation
Get a quote
Elegant Surveys replaced our pen-and-paper feedback system and made it easier to track, analyze and respond to reviews. This has greatly improved the experience for our customers.
Customer feedback reporting was taking lot of our time. With Elegant Surveys we now get faster reports, that too instantly
Want to see if we are perfect for your business? Start your free 30 day trial!
Sign up for free